We Ship Worldwide!

Secure
Shopping Cart by

Excellent eBay feedback!


Write-up: Changing Manual Transmission Fluid

I changed my tranny fluid, it was VERY easy. In fact, easier than changing the motor oil (stupid socket won't fit over the bolt on the oil pan because the ATTS unit is blocking it).

Anyway here goes.

Tools required: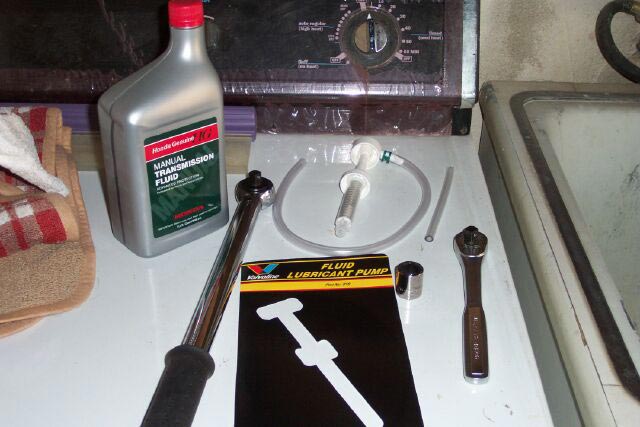 -3 quarts manual transmission fluid (get 3 in case you need more)
-3/8" drive socket wrench
-17mm socket
-Small attachment pump for the fluid bottles
-Drain plug washer (94109-14000)
-Filler plug washer (94109-20000)
-Something to catch the oil
-Torque wrench (optional but recommended)
-Jack/jack stands

The tranny is located near the front passenger wheel. Here is the pump I used, it was 2.99 from kragen: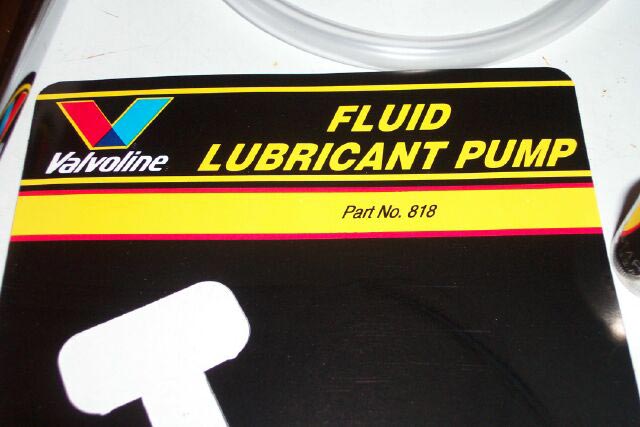 Step 1:
Jack up the car. Make sure the car is completely level when raised (4 jack stands recommended). The reason for this is to know how much you fluid you have filled up).

Step 2:
Remove the filler plug.
Use a 17mm socket.
A little bit of fluid should start dripping out.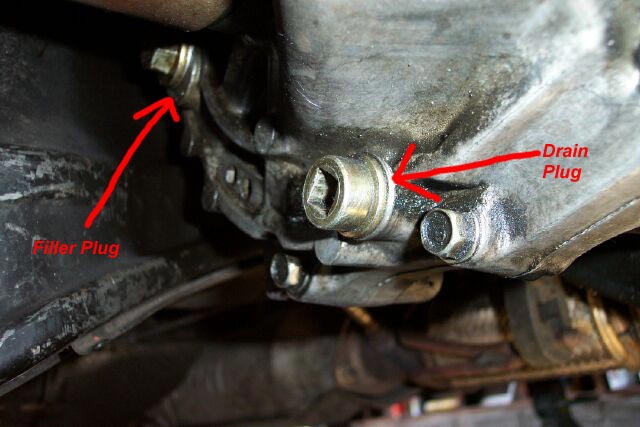 Step 3:
Remove the drain plug.
As you can see from the picture, the bolt is a little square shaped, a 3/8" socket wrench will fit right in. Remove it. Be careful, the oil will squirt out pretty far (same with motor oil).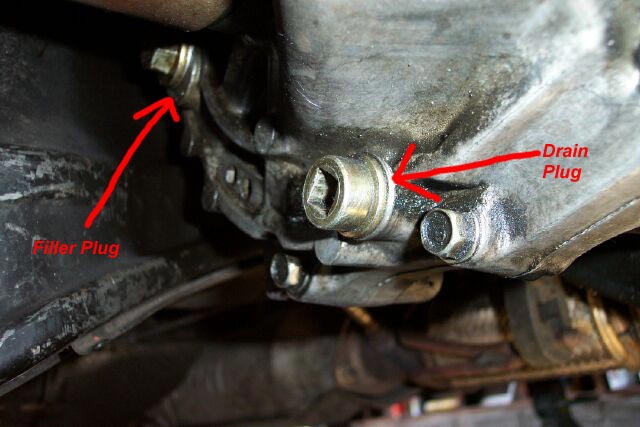 Step 4:
Replace the washers on both bolts.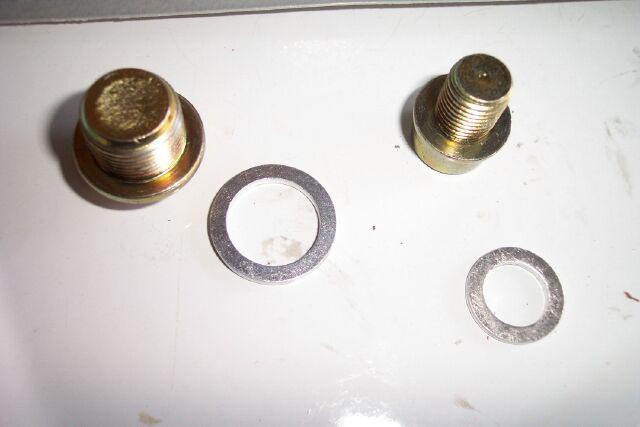 Step 5:
Let the trans drain.



Step 6:
Put the DRAIN bolt back on, torque it to 39 N-m (29ft-lb).

Step 7:
Attach the pump.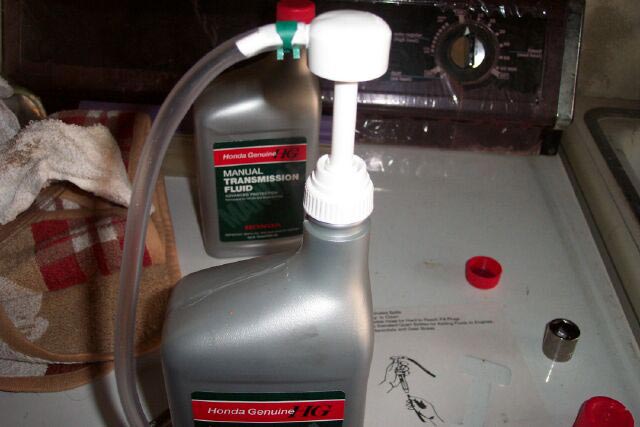 Step 8:
Route the tube to the filler hole, pump away!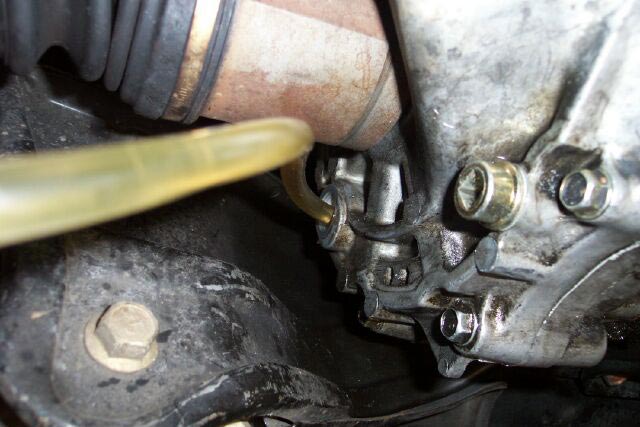 Step 9:
Continue to pump until filler hole has fluid running out. Stop pumping. Let the remaining fluid drip out.

Manual states:
2.2 US qt at oil change, 2.3 US qt at overhaul for type-SH models
2.0 US qt at oil change, 2.1 US qt at overhaul for base models

Step 9:
Put the FILLER plug back on. Tighten it to 44 N-m (33 lb-ft).

**FYI, you can also fill the transmission through the breather hole on top of the transmission, underneath the air box.
That's all!



--- This write up courtesy of Ludatic ---



Store

Engine

Exhaust

Exterior

Interior

Misc.

Suspension

Wheels