We Ship Worldwide!

Secure
Shopping Cart by

Excellent eBay feedback!


How to: Under Dash LED Lighting
These LED pods are only like $5 each and the switch cost $4.50. Total cost: about $15.

Parts needed:

1. 2 LED accent pods from www.superbrightleds.com
2. 1 12V rocker switch (I bought mine at AutoZone)
3. 1 splice connector (red connector in second picture)
4. 2 spade connectors to attach to the switch
5. Small zip ties
6. 16 gauge wire, a couple feet should suffice.

That's it!


I just did this today. I bought 2 white, 4-LED super bright accent lighting pods from www.superbrightleds.com: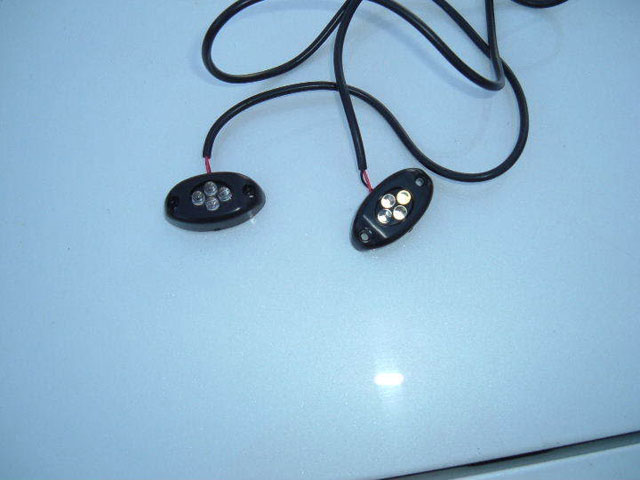 I wanted to mount one under each side of the dash to illuminate the floor with a mild glow. I used the white LEDs for this.

First, I spliced into the white and red striped wire that supplies power to the 12V power outlet (cig lighter). I used the red splice connector pictures below, this allows you to tap into the wire without cutting it: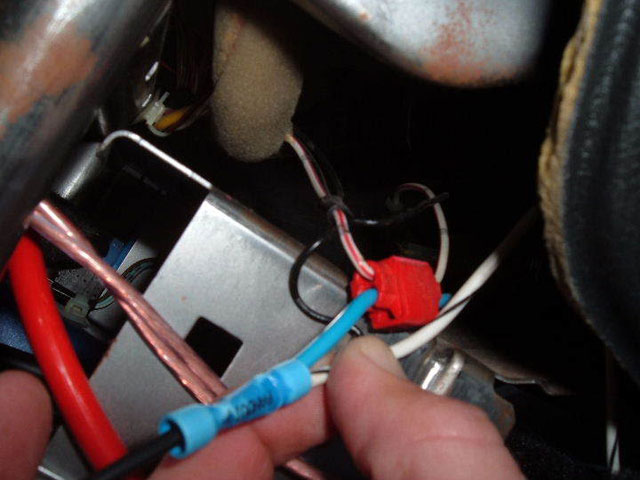 In the following picture either of the two bolt heads shown can be used as your ground point for the LED circuit, I used the one at the bottom (which I already had used as ground for my stereo amp)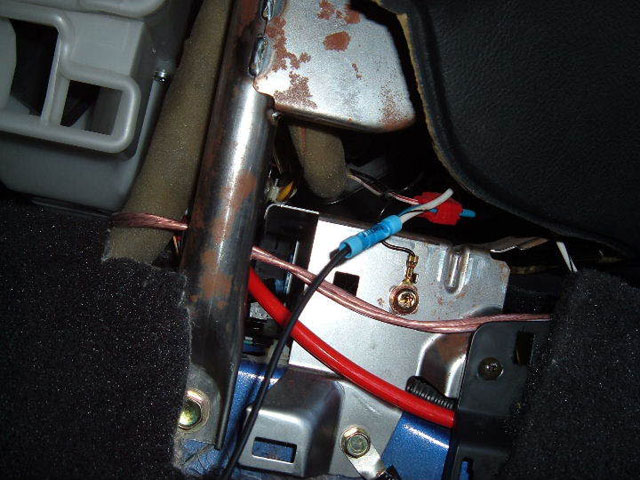 2nd, I picked a spot to mount the 12V rocker switch (purchased at AutoZone or RadioShack) to turn the LEDs On/Off: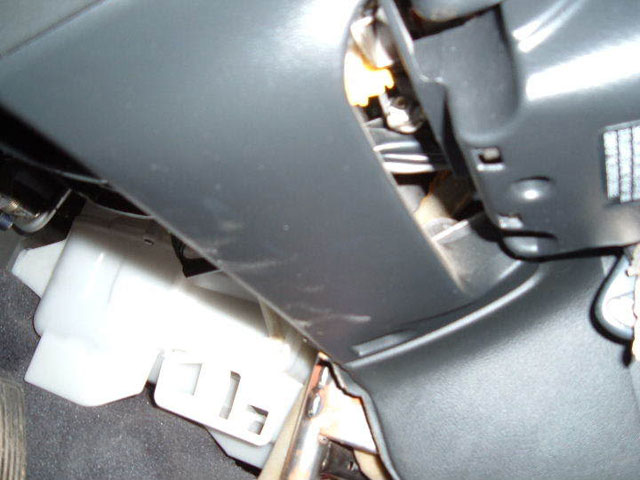 Next, I removed the steering panel and mounted my switch to it: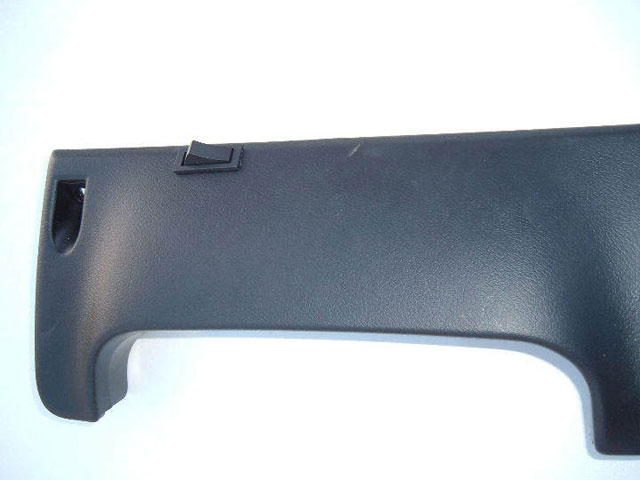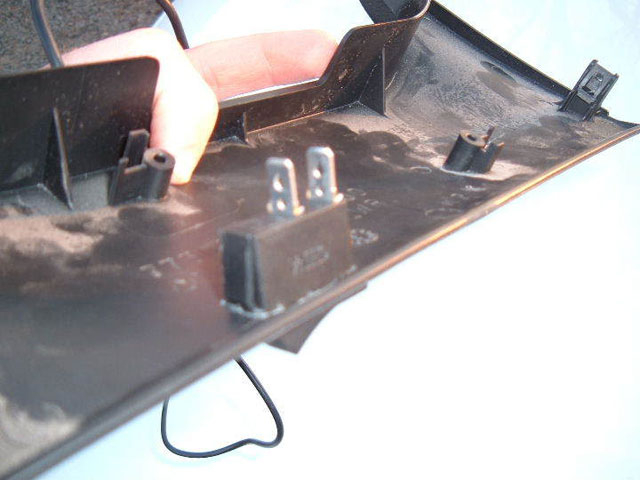 I reinstalled the panel and attached the Red wires from the LEDs to one side of the switch (left side) attached the power wire that I had spliced off of into the right side of the switch and grounded the black wires from the LEDs to an existing ground screw.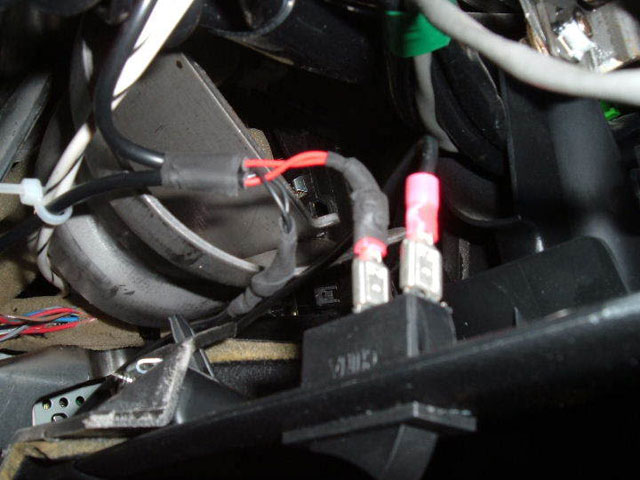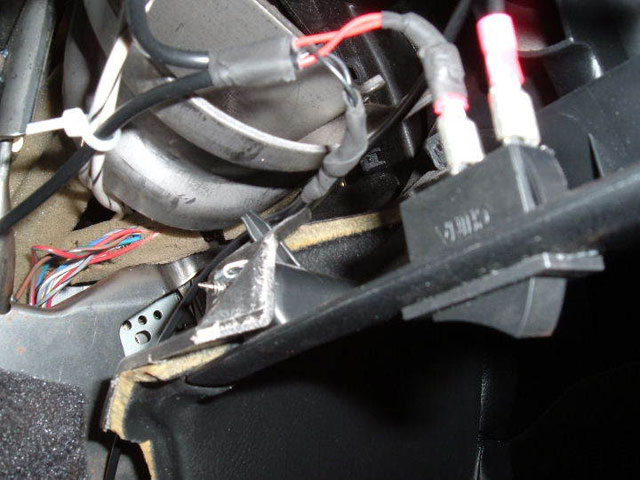 I then mounted the LED accent lights so that they would point at the white colored Heater vent system: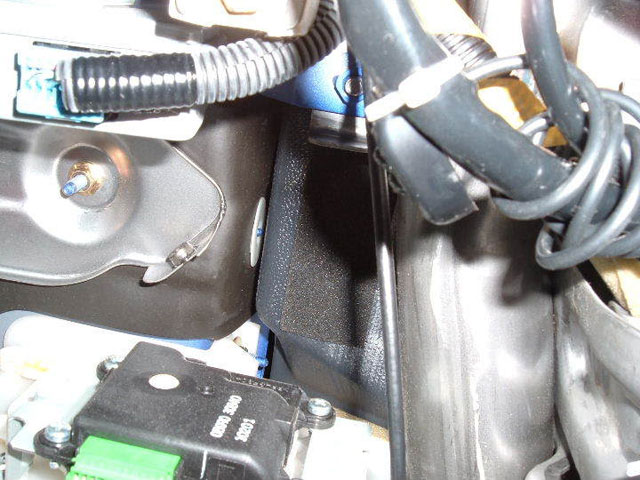 Did this on both sides. I used zip ties to secure the LED modules to existing wires so that they would shine their light directly on the white colored Heater vent system, they are very secure.

And, the result: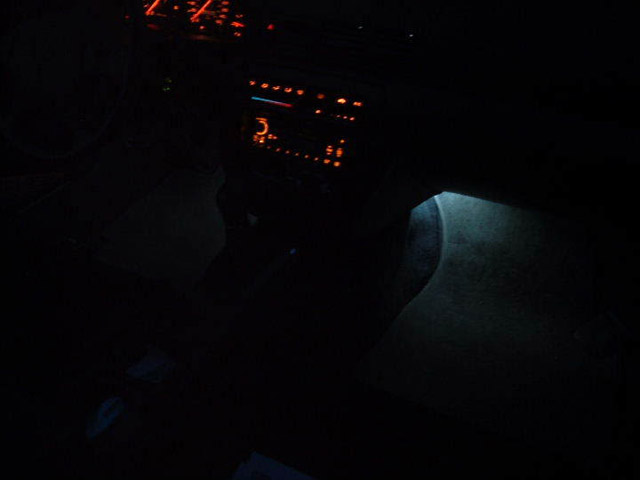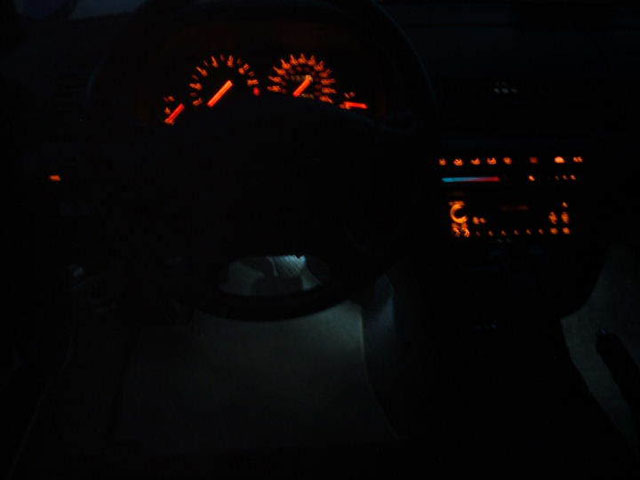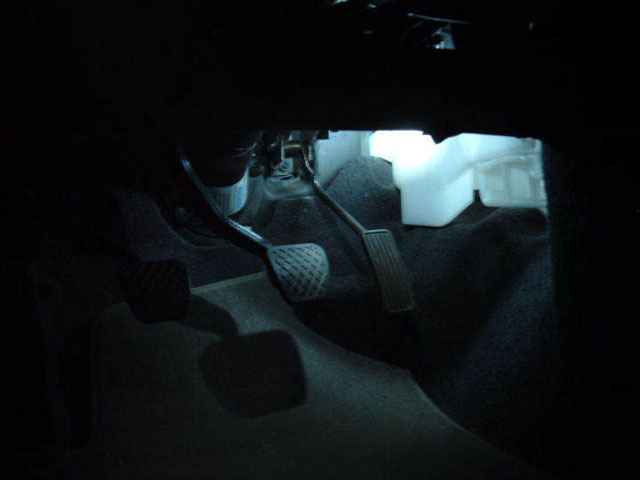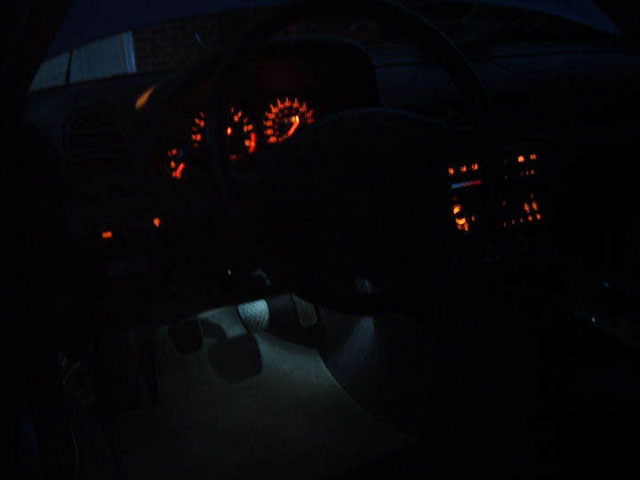 As long as the ignition is on they will come on when switched. I like them a lot. I think I'll probably run them all the time at night.
=)
--- This how to courtesy of JLUDE ---
Store

Engine

Exhaust

Exterior

Interior

Misc.

Suspension

Wheels