We Ship Worldwide!

Secure
Shopping Cart by

Excellent eBay feedback!


How to: Install SH Rear Deck

READ EVERYTHING BEFORE ATTEMPTING THIS MOD!

1. Fold down your rear seat. In your trunk, you'll see a black plastic "anchor." Tug on that plastic then go inside and pull down your rear seats, they should fold down. [You can also use the key technique. You should be able to see a key hole on the rear deck (this technique did not work for me so ended up pulling the plastic from the trunk)]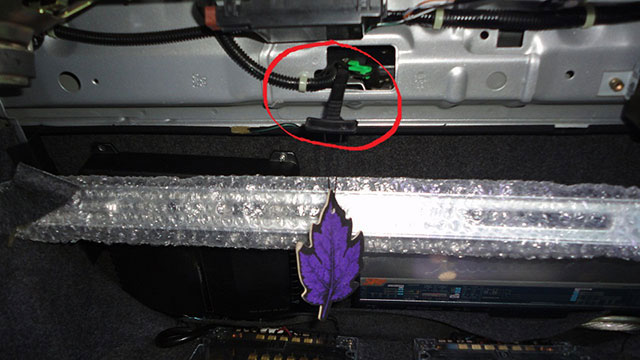 2. Remove the long plastic trim that goes over/covers the seat latch (what your seat snaps onto when you unfold it). It has 4 snap on white clips, just pull on it and it should come right out. Sorry I did not take a pic with the plastic trim on but you get which one I'm taking about.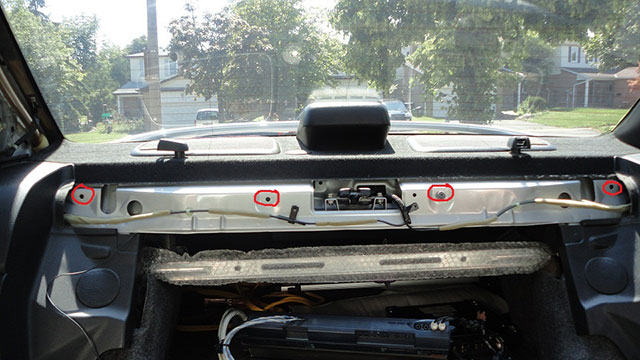 3. Now be careful during this step as you do not want to leave any stress/white marks on this trim piece. It is the one that goes over the C-pillar. There are 7 metal clips that hold it in place. Grab the end that is above the quarter panel window and tug on it a bit. Then use both hands, holding the piece in the middle and work your way to the other end (near the rear deck). Be patient, it requires quite a bit of strength.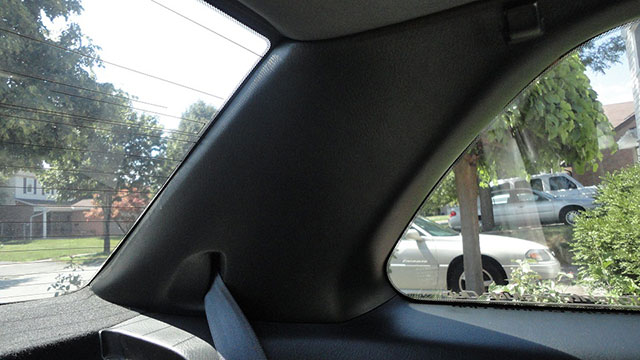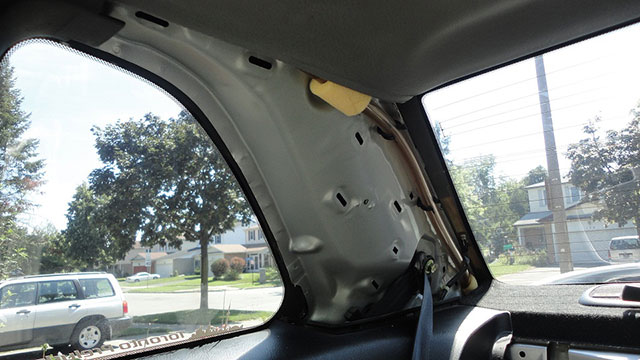 4. Remove the 3rd brake light. Push it towards the window and pull up. Sort of like pushing someone on a swing.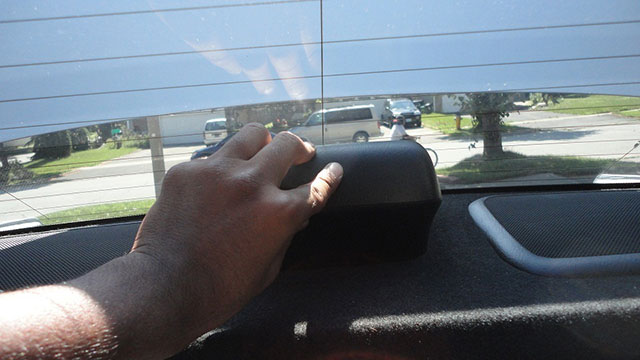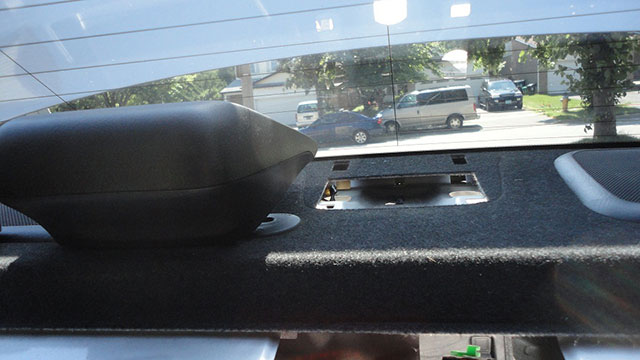 5. If you have these infant/toddler seat hooks separate the cover off by just pulling on it and you will be exposed to a 12mm bolt. Remove the bolt and the whole assembly will come out.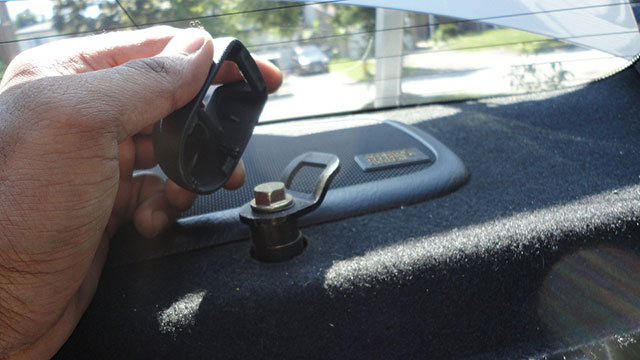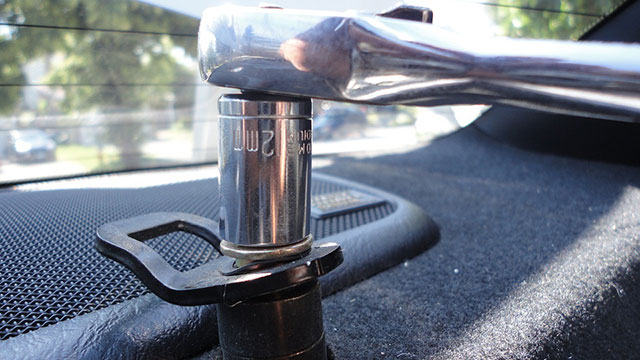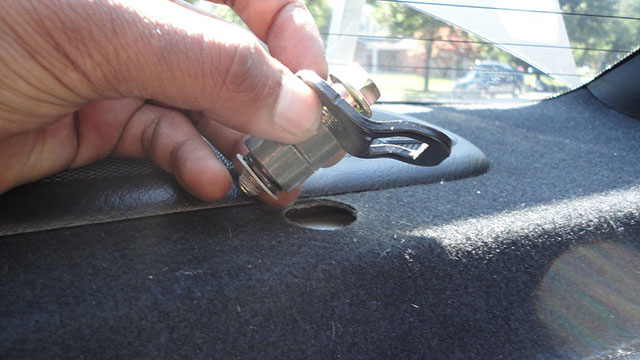 6. Just pull on the lock cylinder trim and it will just pop right out.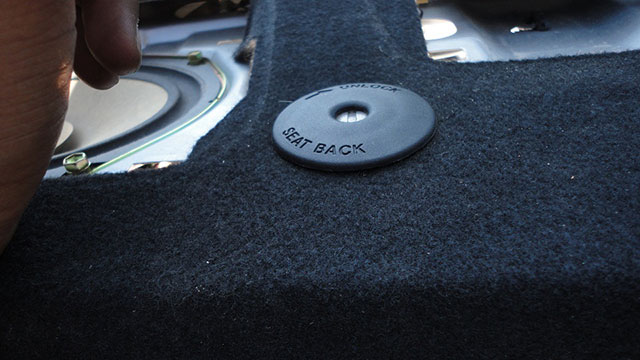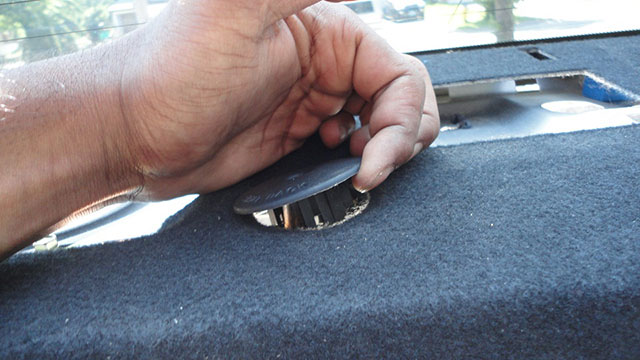 7. Remove the speaker covers. The best way to do this is through your trunk Get a nose plier and give each of the 4 metal clips a push up (4 clips PER speaker cover, so 8 clips in total).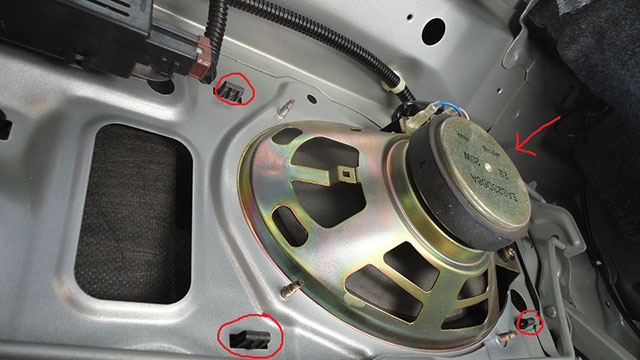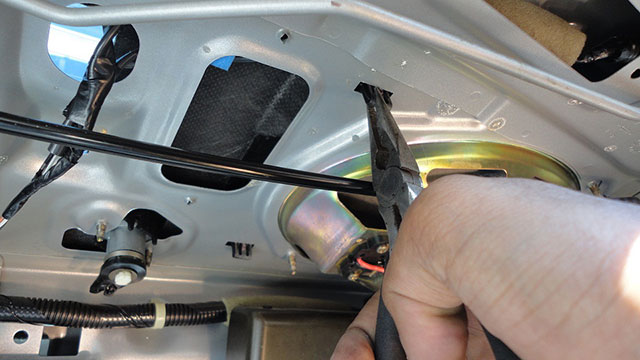 8. Your deck should look something like this. DO NOT REMOVE YOUR SPEAKERS! This is not necessary.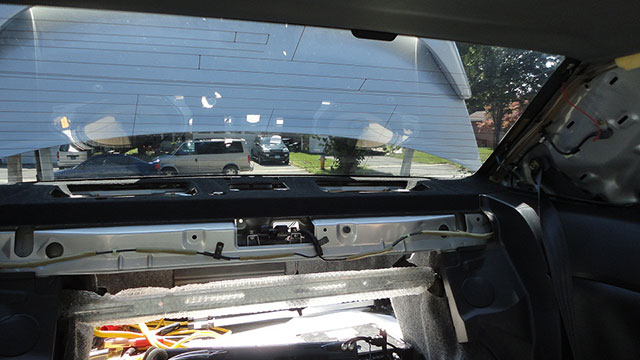 9. Pull on the edge of your quarter panel and bring the rear deck trim piece to the front.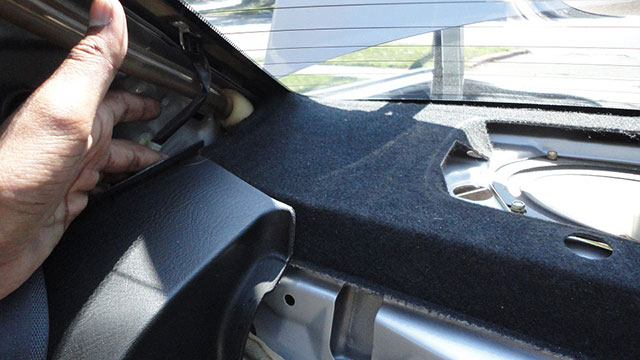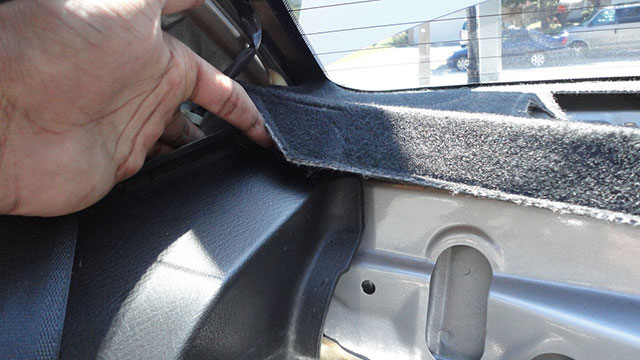 10. Once both ends of the rear deck is in front of the quarter panel trims, push it towards you and angle it upwards, (push it towards you and slightly upwards) it should slide right out!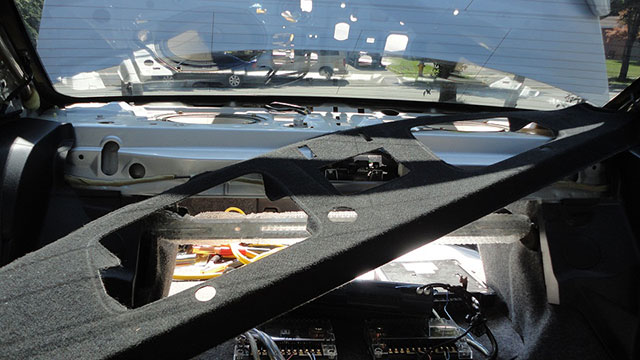 Installation of the new deck is simply the reverse of this.

When re-installing a rear deck, you'll notice there's a metal clip on the bottom of the rear deck, make sure it clips onto the middle hole.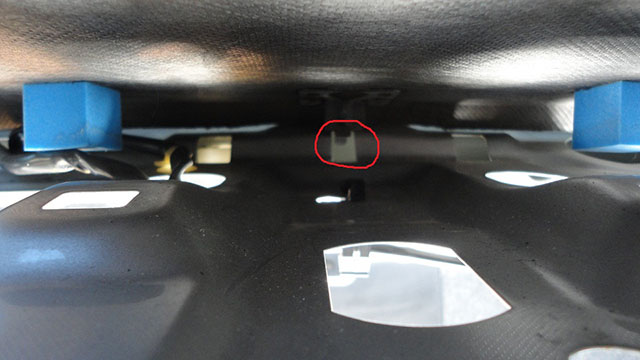 That's it!! Now you've got an SH rear deck, or took apart and re-installed your old deck. =)

Before and after pics: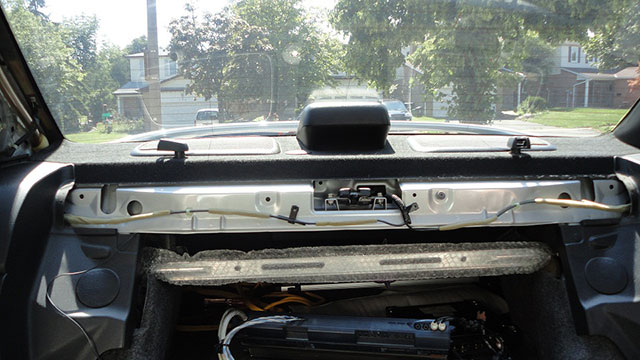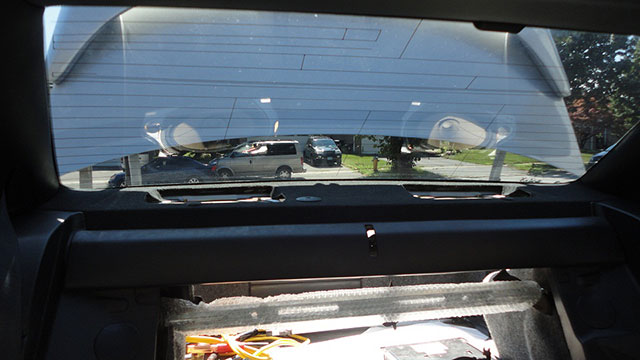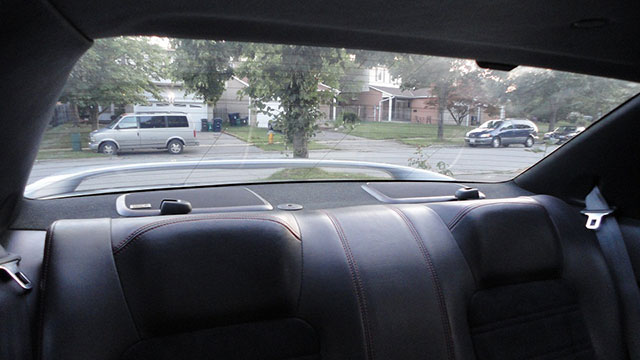 --- This how to courtesy of "infamouz" ---
Store

Engine

Exhaust

Exterior

Interior

Misc.

Suspension

Wheels