We Ship Worldwide!

Secure
Shopping Cart by

Excellent eBay feedback!


How to: Starter Replacement

This should be about as easy as it gets, but I decided to snap some pics while I was working anyway. My skill level is that of a casual oil change, so anyone can do this. Note that you should be sure to order the starter appropriate for your car: the bolt patterns for an AT are different than a 5spd. This write-up is for a 5spd.

Here's a picture of the starter in its natural environment: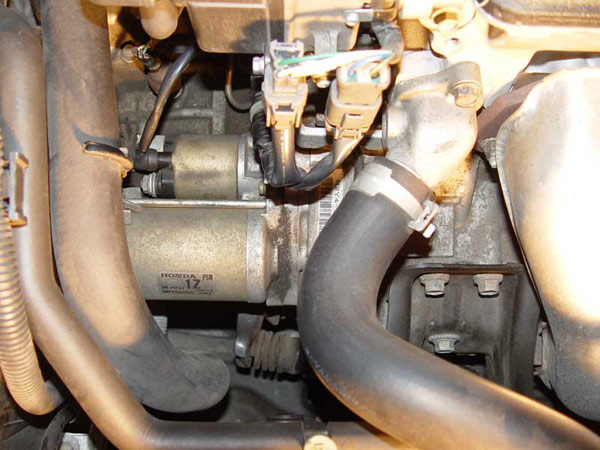 Before getting started, you should disconnect the battery, negative terminal first.
There's a hose that is held in place via a bracket on the starter. Pinch the hose and slide it out of the bracket, then unbolt the bracket and save it (my replacement starter did not include this bracket).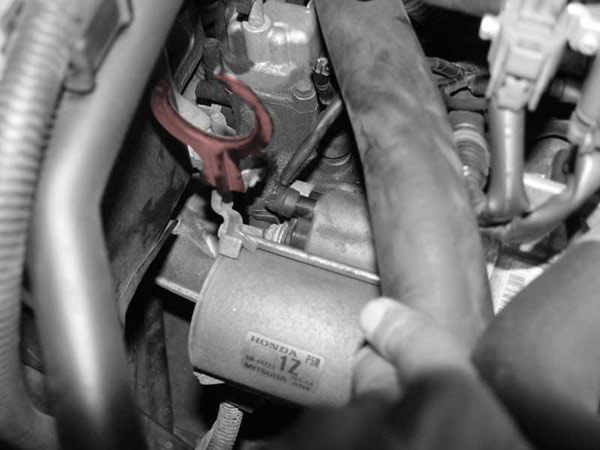 Behind the bracket are two connectors protected by rubber caps. The green connector is a simple slide connect, which should come right off if you tug to the left. For the red connector, pull back on the rubber cap to expose a bolt; undo and remove the cable.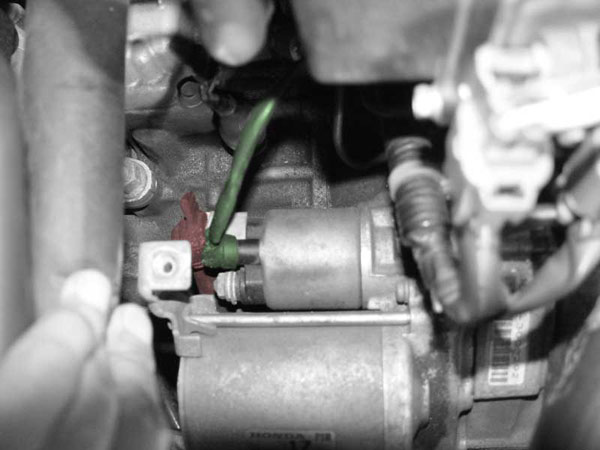 There are two bolts that hold the starter in place. The upper one is a 14mm and is very easy to access, but I couldn't reach the lower one (17mm) with just a socket. I've photo shopped the second one into this picture, but it's actually behind/under that cylinder which drastically reduces its accessibility. Both bolts are on there pretty well - I had to use my torque wrench which is about 1.5ft just to get them loose. That's a problem for the lower bolt because space is pretty tight.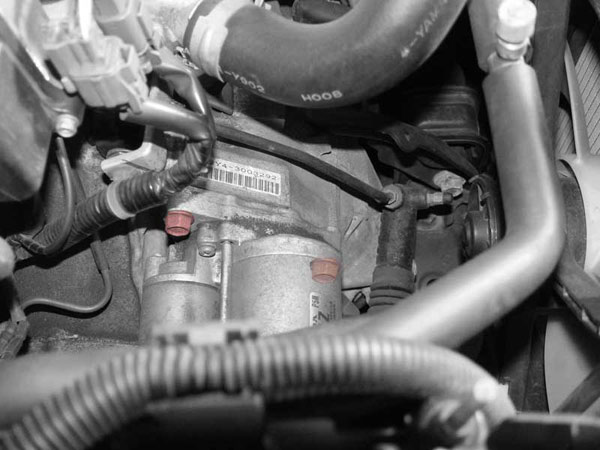 If you have just the right extender, you might be able to get to the lower bolt from above, but mine were either too short or too long. I ended up using a long extender and cranking on the bolt from underneath the car. In order to get proper access, I had to remove the plastic splash guard from under the front of the engine; it's a matter of about a dozen bolts which are all pretty obvious, so I didn't take any pictures.

**NOTE** You can also remove the battery and battery tray to allow better access to the starter bolts from above.

Here are a couple pics of the socket and extender in place: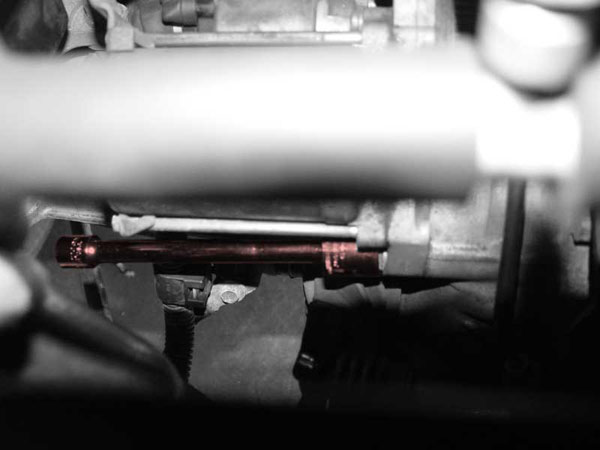 From under the car: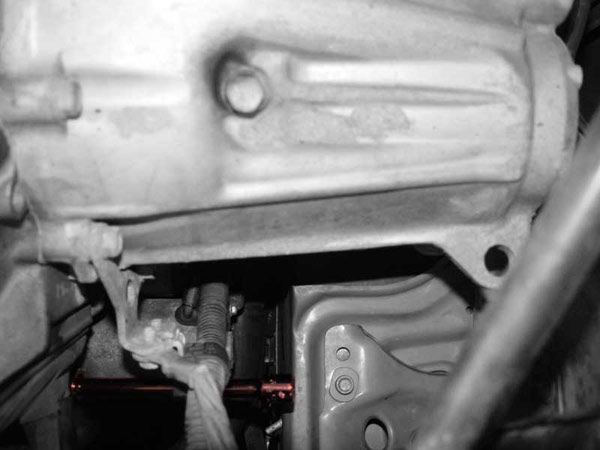 The starter should come right off now.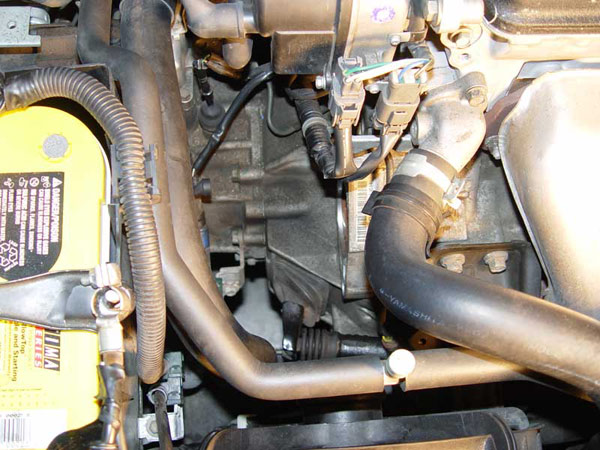 It might not be a bad idea to wipe the inside of the motor with a damp rag. It looks like there were a ton of little iron filings all over the cylinder (and the corresponding parts of my old starter).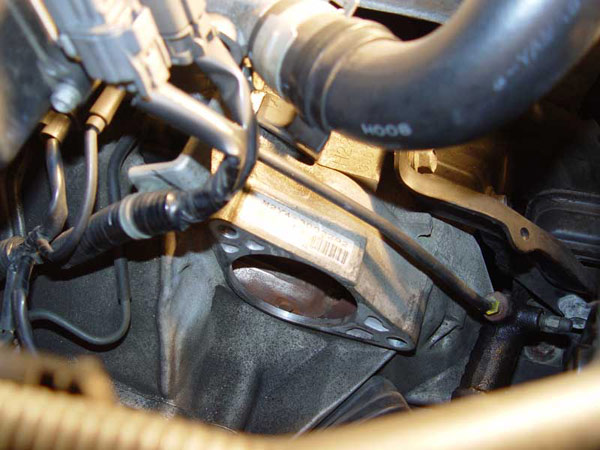 Now just install the new starter - it's the exact reverse of removal.
--- This how to courtesy of CIT_lude ---
Store

Engine

Exhaust

Exterior

Interior

Misc.

Suspension

Wheels