Adjusted my valves on Saturday. First time for this motor (69K on the clock). Made a noticeable difference. The power band is smoother. I used to have some roughness between 4-4.5K rpms...that is totally gone now and the motor idles quieter!
Here's the procedure:
1. Download the helms manual!
www.extremeprelude.com/info
2. Disconnect the negative battery cable (closest to the front of the car)
3. Remove the Valve cover
4. Remove the spark plugs
5. Rotate the engine with the crank pulley bolt (19mm) according to the Helms manual to get each cylinder you're adjusting to TDC on the compression stroke.
6. Check and adjust the exhaust and intake valves on each cylinder at TDC, make sure you use a torque wrench to torque the valve nuts back down!
7. Intake valve clearance (0.15 - 0.19mm)
8. Exhaust valve clearance (0.17 - 0.21mm)
Here's the pics!
Step 1: Remove the driver side front wheel. That little hole is where you'll put your 19mm socket and extension to turn the engine counter clockwise (left).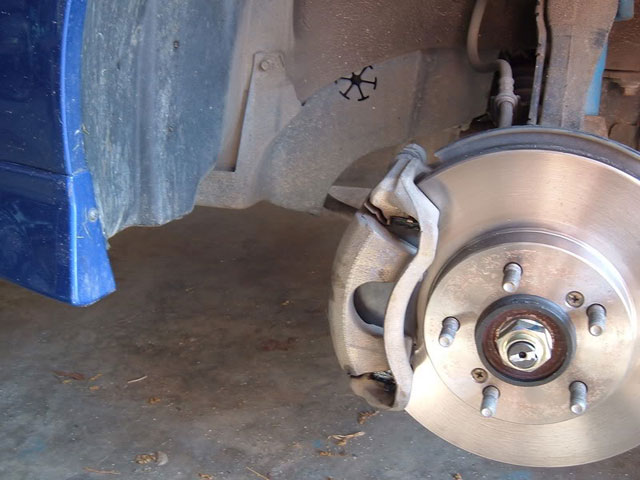 Close up of the hole to the crank pulley bolt: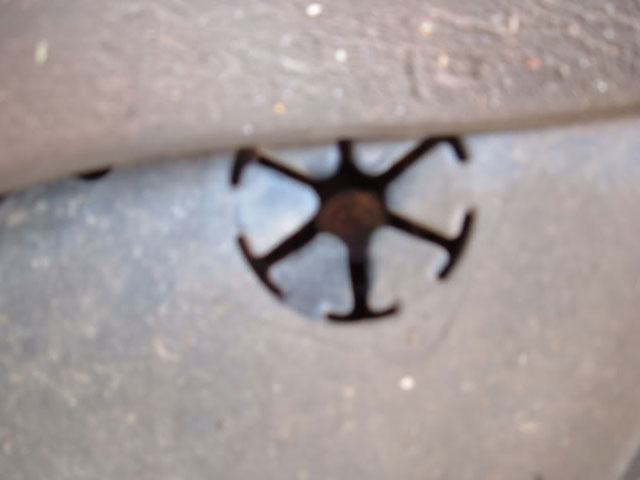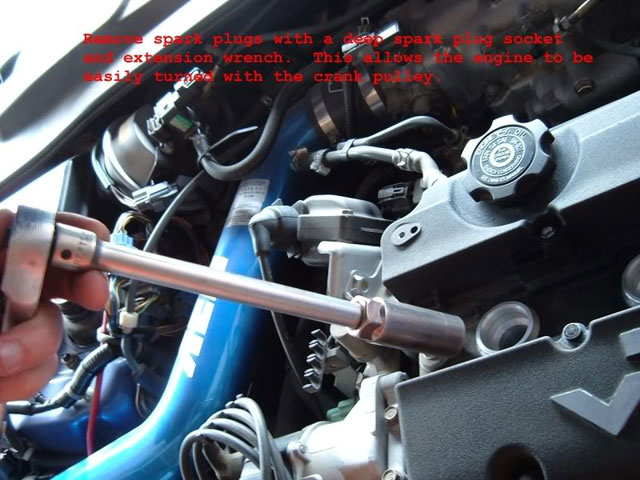 Spark Plug wires Removed, do not disconnect from the distributor cap!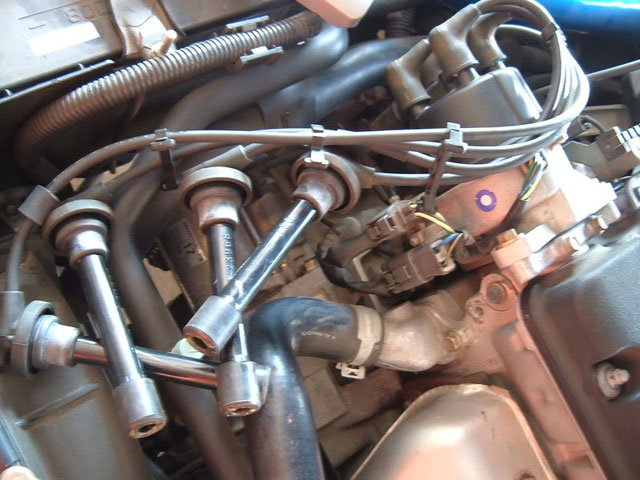 Shows what bolts/nuts need removed to free the valve cover: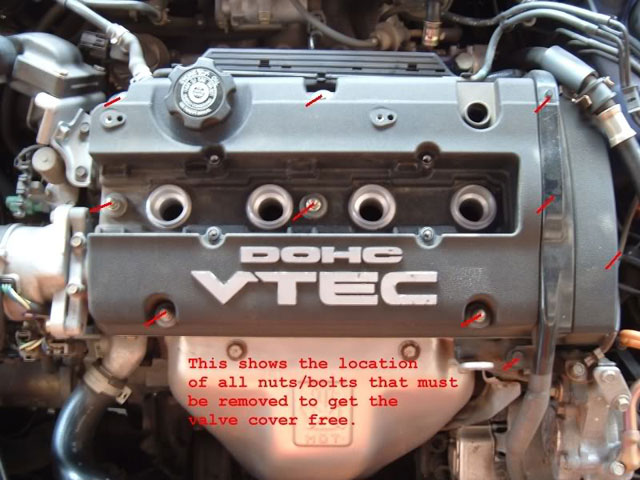 Remove nuts with 10mm socket wrench and extension: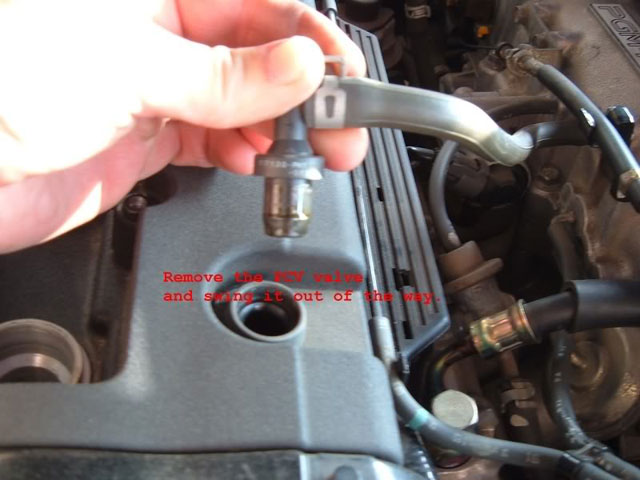 Remove the vacuum line that goes to the intake: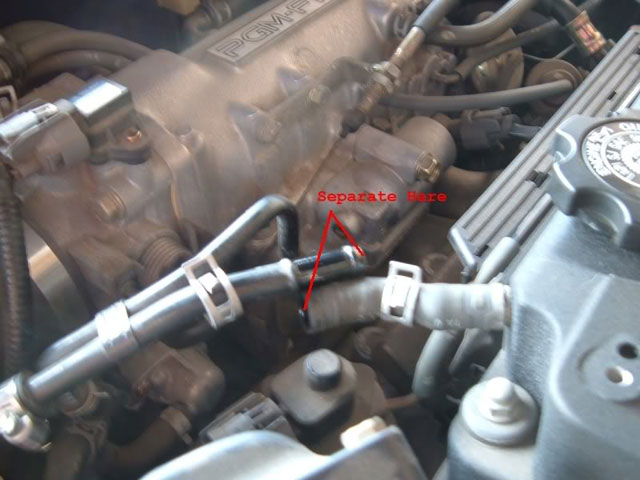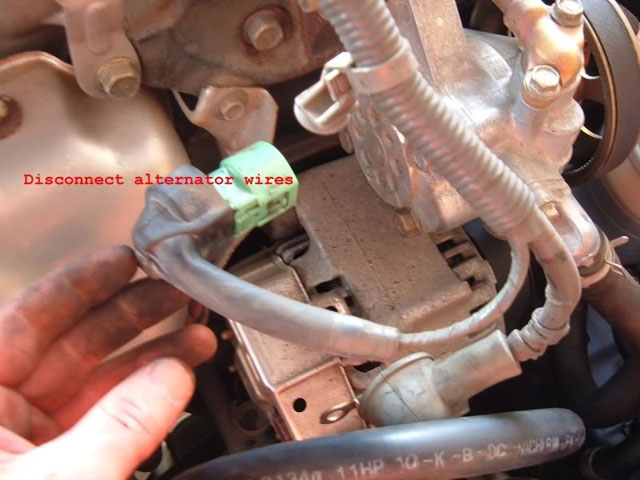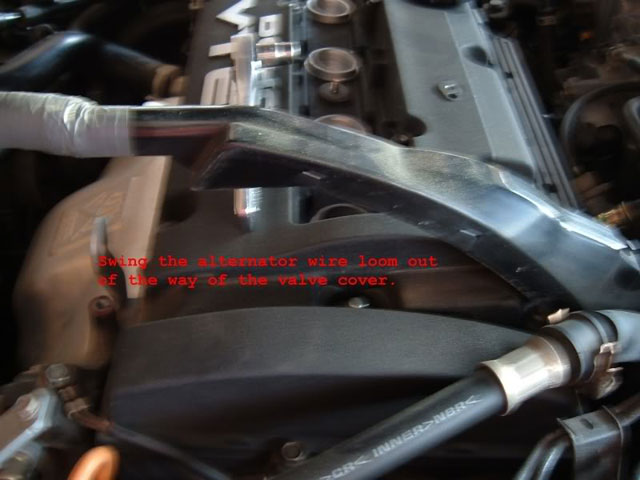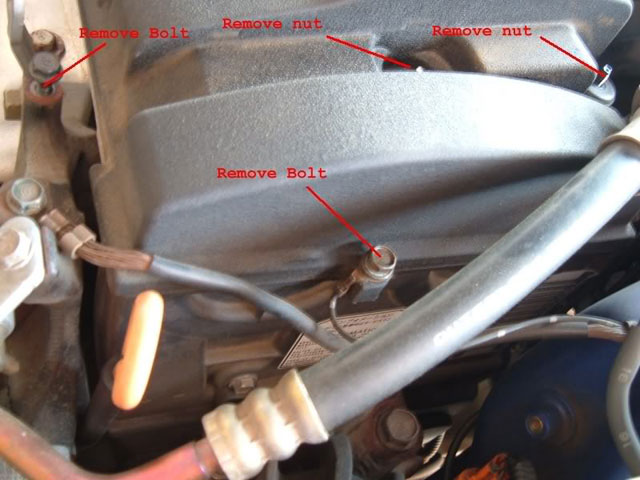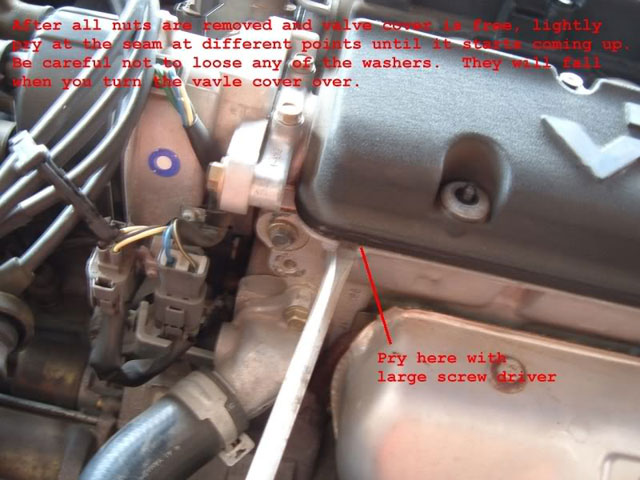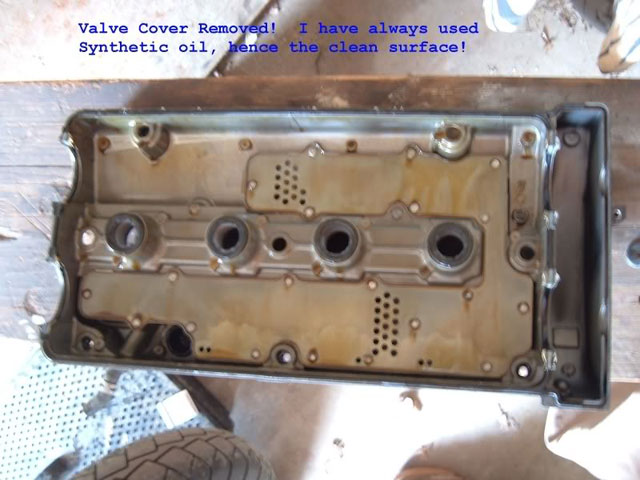 Rotate the engine, counter clockwise only to get each cylinder at TDC! Follow the helms manual for proper alignment of the cam gear for each cylinder to be at correct, TDC!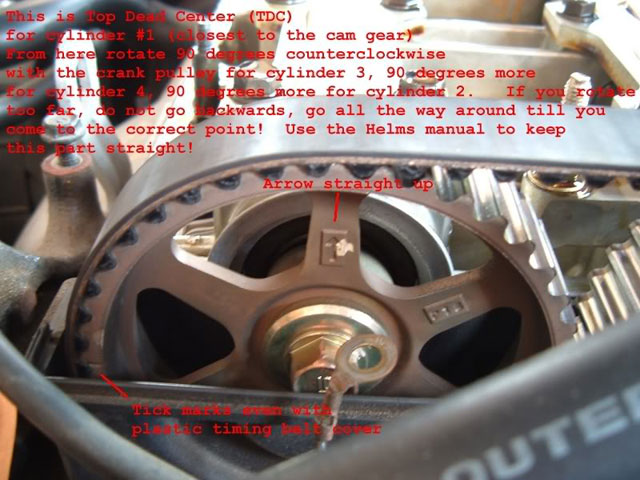 Finally the valve clearances are checked as shown: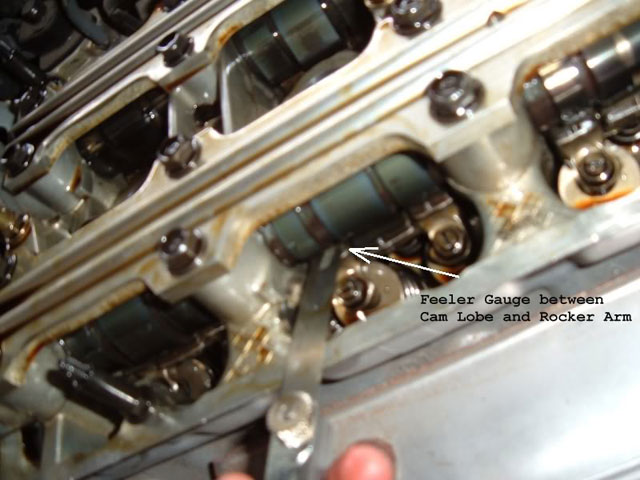 This would be a LOT easier with the tool that Honda sells for this purpose. It can be done without it but it requires some trial and error to get each valve right!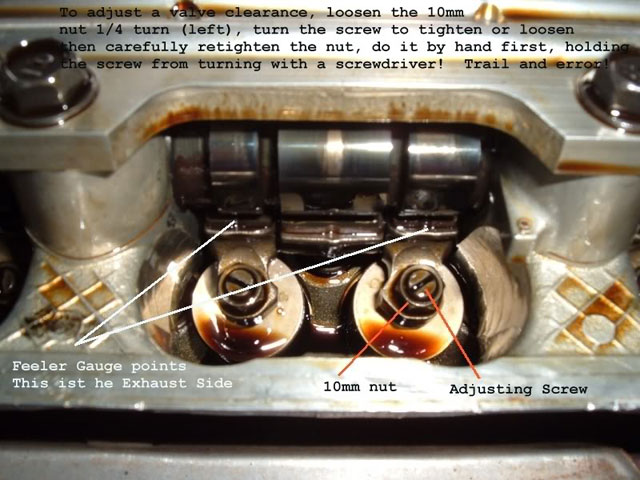 Reassemble the Valve cover as removed. It's a good idea to clean it well and spread some high temp gasket maker (silicone) on the seam before reinstalling to prevent oil leaks! Do not toque the nuts that hold the valve cover down tight! Hand tight only with a small wrench, I used about 15 ft lbs, if that...just until they seat. Enjoy a smoother running motor!

- JLUDE